INTENSIVE MARRIAGE THERAPY
The fast and effective approach to heal past hurts, reconnect, and develop a deeply fulfilling relationship.    
Intensive Marriage Counseling
Divorce is never what couples imagine when they get married. But when your relationship gets to the point that you aren't sure it can survive, you want an effective and lasting solution as quickly as possible.
Our intensive marriage therapy retreat is designed to help you accomplish that!
Intensive marriage counseling is a private marriage retreat designed to move you through six months of couples counseling in three days.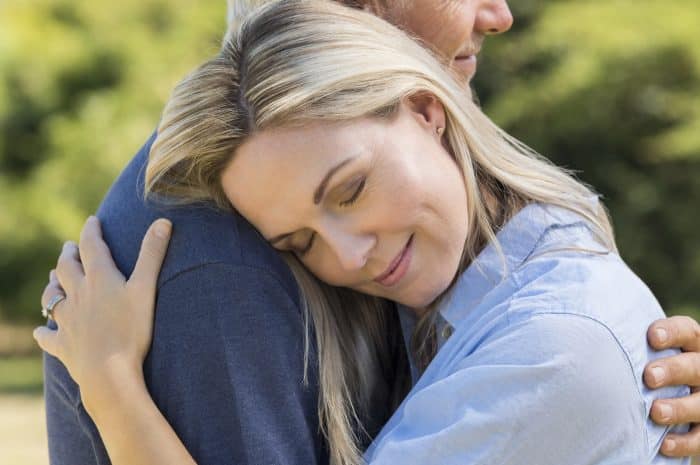 "We were able to see and hear each other for maybe the first time in our marriage. I gained a deeper love and respect for my wife."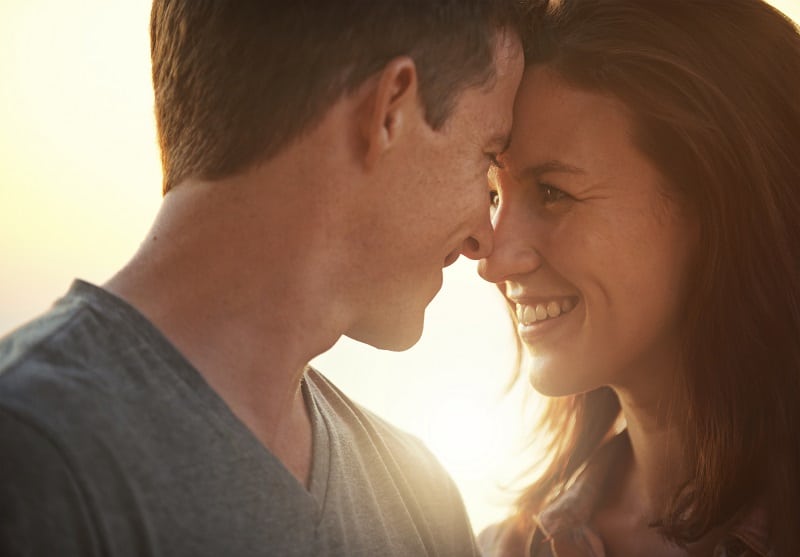 Marriage Intensives are designed for couples who:
Desire results quickly
Are experiencing significant distress in their relationships
May be unable to attend traditional therapy each week due to scheduling conflicts or work commitments
May be prominent members of a community, or live in a small town, and want more privacy while they work on their relationship

"This intensive did more to help my understanding of why we struggle in our marriage than anything we have read/heard/done in 21 years of married life. I wish we came 20 years ago."
The Science that is Saving Marriages and Improving Lives
Emotionally focused therapy is the most effective treatment for distressed couples.  It is twice as effective as the next most successful approach.
Emotionally focused therapy often works even when other treatments have failed.
Research shows that 70-75% of couples recover from high distress and develop a secure connection and 90% of couples improve.
And the great news is, the research shows those results are lasting--even for couples at high risk for divorce.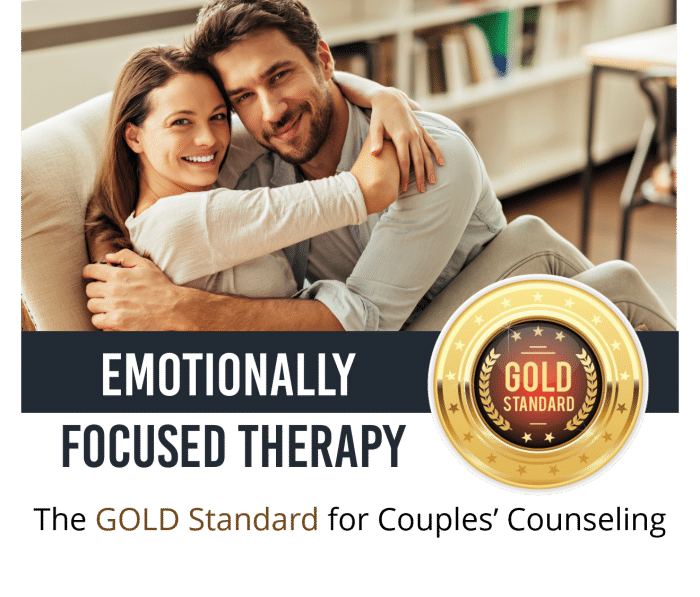 "Our marriage was saved by the intensive and there were multiple reasons why it was most helpful to us. First, the 3-day, away from home scenario was essential. We had tried to do traditional couples' counseling but my husband's work schedule did not allow us to meet on any kind of regular basis. We were scheduling sessions months apart and this was not effective. So having the longer session times in three days in succession allowed us to get everything out on the table and work through it. We made amazing progress in the first three hours, simply because we had that time to do it. Being away from home was also key. Between the demands of work and small children, we had not spent any time just with each other, which was clearly one of the reasons that we ended up in our crisis situation, but removing us from those demands allowed us to focus on us.
Secondly, aside from the logistics of the intensive, we clearly would not be in the place we are now without the coaching by Kim. She is an amazing listener and so adept at hearing what her clients are saying. There were so many times when I would struggle to find the words to express what I wanted to say, so things would come out muddled, and she would so kindly say, "what I'm hearing you say is this…" which was always exactly what I wanted to say in the first place. She also has researched this area of couples counseling thoroughly and was able to provide us with and direct us toward many additional resources. When we arrived, I wouldn't say that I thought all hope was lost, I still had some hope that my marriage could be saved, but I could not have imagined that we would be on the path that we are now and that I would be so excited about the future and the life that I will have with my husband. She is clearly gifted at what she does."
Meet Dr. Kim Blackham, LMFT
When you attend this intensive marriage retreat you will have the reassurance that you are working with a highly skilled and successful marriage therapist.
I am proud to be among an elite group of therapists recognized as experts in emotionally focused therapy. There are less than 200 certified emotionally focused couples therapy supervisors in the world. I have spent years training with leading international EFT experts including Dr. Sue Johnson, the founder of emotionally focused therapy. I now help train other therapists who are learning the model.
I specialize in working with couples in crisis, couples struggling to overcome an affair or other serious emotional injury, and couples seeking a deep emotional connection.  I also specialize in working with physician couples who are struggling to balance the demands of work and family life.
I am trained specifically as a couples' therapist. I was not trained as an individual therapist who happens to see some couples.  My bachelors, masters, and doctoral degrees have all been in marriage therapy.
100% of my practice is with couples.
Within the last 25 years, I am the only licensed marriage and family therapist in the world to research and create programs specifically for physician couples.

"Kim saved our marriage. I feel closer to my husband than ever--even after 20 years of being together. I finally feel connected to my husband. I feel we got to the root of the problem."
This intensive program combines leading-edge research with compassion and commitment to your success. That is why I am able to achieve outstanding outcomes that are not available everywhere.

"We were in divorce proceedings when my husband reached out in desperation to Kim. We both agreed to give this "one last chance try" (after many therapy sessions with many other counselors) to save our 24 year marriage. Kim was able to unravel years of painful and toxic patterns in our marriage and gave us actual tools to take home with us. Divorce is not an option now! We will have the marriage we always dreamed of thanks to Kim!"
Intensive Marriage Counseling Format
Intensive are scheduled for either the beginning or end of the week. We meet for a total of 12 hours over those three days.
Most couples prefer to arrive early afternoon the day before and settle in before we meet the following day.  This allows some time to relax, recover from your travels, and prepare for our time together.
I would encourage you, even if you are local, to use this time as a retreat.  Arrange childcare and work coverage so you can focus on your relationship without outside distractions.

"I felt the whole intensive was very helpful, but the most helpful is Kim, herself. Her delivery on how she talks, makes eye contact, her attention to every detail - verbal and non-verbally - is perfection. Nothing gets by her! She teaches and redirects in a very kind and compassionate way. It creates safety and a loving environment. If I had a picture of a real angel on earth with invisible wings, it would be Kim."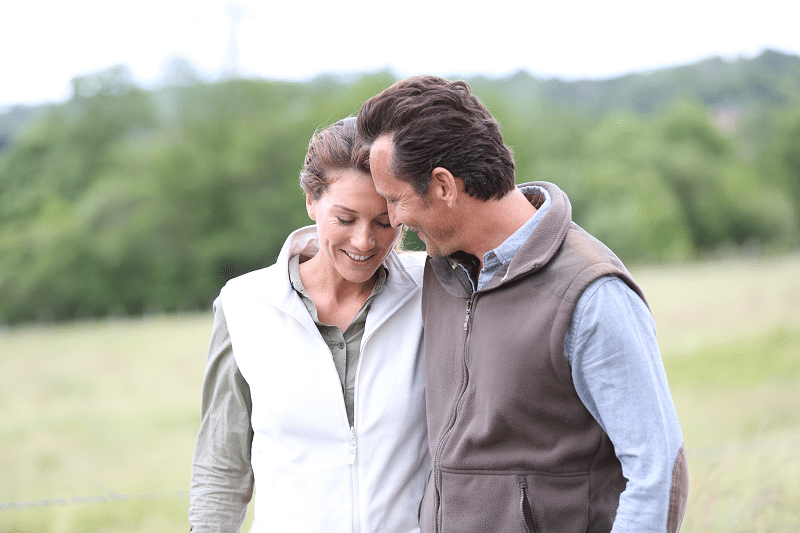 The time between sessions should be spent with each other reviewing the material, talking, going for walks, relaxing, napping, or going out to eat. Occasionally, I will provide specific activities for you to complete during this time.
The first day I will meet with each of you individually for 45 minutes. After that, all of our sessions will be together.

"Thank you, Kim, for being an advocate for our marriage!"
If you are using a vacation week to come, I HIGHLY recommend you schedule your intensive for the beginning of the week.  100% of my clients leave my office feeling closer and more connected to their partner.  If you schedule your intensive at the beginning of the week, you are then better able to enjoy the rest of your vacation time together and solidify that connection before returning to crazy schedules on Monday.  (I am an hour and a half from NYC.  Many of my clients choose to spend a couple of days in the city before heading home and back to normal routine.)

"My husband and I have had a rough marriage from the very beginning.  We have had our up's and down's, of course, but we always seemed to struggle with understanding each other and relating to each other the way we both wanted from a spouse.  We have had many trials in our marriage that have almost lead to divorce.  We have been to marriage counseling and individual counseling over the years to try to help things get better.  But it was not until we started seeing Kim that we felt like there was hope.  It was different with Kim, the Emotional Focused Therapy (EFT) that she introduced us to really helped us understand each other.  It helped us stop blaming each other and ourselves for what was going on and helped us to take a much deeper look at who we were as people and what we needed from each other and what we meant to each other.  It has helped us get to know each other in a very non-threatening way.  I feel like my husband and I understand and connect with each other better now than we ever have before.  We are still working on things and making adjustments in our relationship when things come up, but now I feel like we have the tools to help us get to where we want to be, where both of us feel loved and supported and understood by each other."
Schedule
Day One:  4.5 hours
Morning
Enjoy breakfast at your hotel or the venue of your choice.  Allow yourselves plenty of time so you do not feel rushed.  I encourage you to do some sort of physical activity in the morning – a brisk walk, easy jog, yoga, or Pilates – as well as to take a few minutes to ground yourself in whatever quiet, mindful way works for you – e.g. spiritual devotion, meditation, or journal writing.  We will meet at my office at 8:30 a.m.
8:30 - Check-In 
When you arrive at the office, you will check in with Rachel on the 11th floor.  Dress comfortably and consider wearing layers--especially during the winter.  You may want to bring a book or a journal the first day to use while I meet with your partner individually. This will help you resist the urge to turn to work related materials/emails.
8:30-9:15 – Couple Session
During this time we will meet together and discuss the history and current state of your relationship.
9:15-10:00 - Individual Session with Partner A
Partner B - You can sit in the lobby or visit a Coffee shop/Bakery close to my office.  I will have some assessments for you to fill out while you wait.  Rachel will be happy to assist you if you need anything at this time.
10:00-10:45 - Individual Session with Partner B while Partner A enjoys a short break
10:45-1:00
We will meet back together for a joint couple session.  I will explain the process for the rest of our sessions and answer any questions you may have.
We will then begin to figure out the negative patterns and cycles in your relationship.  I will help you make sense of the disconnection and hurt you both experience.
Afternoon and Evening
Use this time to get something to eat, take a walk together and discuss the morning.  There are many restaurants within walking distance of my office.  Explore Historic Downtown Bethlehem, take a walk through Jacobsburg State Park, or work on the homework assignment I will give you.
I encourage you to have a nice dinner together and spend the evening doing something relaxing that you enjoy.  You will have much to talk about.   Make dinner reservations for the second evening if you have not already done so.  Plan how you would like to spend the rest of your free time together.  Focus on getting a good night's sleep.

"The sessions with Dr. Kim saved our marriage.  The whole experience was very insightful and helpful.  The relationship is the "client" and she kept that the focus for three days."
Day Two: 4.5 hours
Morning
Enjoy breakfast at your hotel or at another local eatery. Again, allow yourself enough time that you won't feel rushed. Spend some time preparing yourself for our work together by engaging in at least 15 minutes of physical activity and some mindfulness practice.
8:30-1:00
Now that we understand the negative patterns in your relationship, we will work to help you both ask for what you want and need in a way that invites your partner to be close. This is where we begin to heal past hurts and develop a deeper, more resilient connection.
Afternoon and Evening
You will be tired by the end of this session.  Plan to have a low-key afternoon.  Schedule a massage, take a nap, or enjoy a relaxing walk together.  Hopefully, you will have already made dinner reservations. Plan to turn in early--you will be tired.
Day Three: 3 Hours
Morning
We will meet at my office at 8:30 a.m. and work until 11:30 a.m. Please remember to have a good breakfast, and if possible spend some time exercising and preparing yourself prior to our appointment. During this final time together, we will solidify the gains we have made over the past two days and prepare a plan of action for you to use as you move forward together.

"The intensive really helped us see the cycle and how to begin to reconnect with each other. We came in nervous and skeptical if it would work. Under Kim's guidance she was able to walk us through and show us our negative cycle allowing us to feel safe, hopeful, and ultimately gave us the tools to be able to reconnect. We left feeling a new sense of ourselves and each other. BEST things we ever did. I wish we had done it sooner."

"I was frightened. . . very frightened, when I initially started seeing Kim.  Her patience, empathy, and professional expertise helped me feel, first less frightened, and finally more secure in both the sessions and my marriage.  Her expertise and skill helped us come together, repair our marriage, and move forward with greater love and connection."
FREQUENTLY ASKED QUESTIONS
What do I need to do before coming for Intensive Couples' Counseling?
Each partner should read Hold Me Tight by Dr. Sue Johnson.
Fill out all paperwork.
Arrange for childcare and time completely off of work.
Make travel arrangements including car rental and dinner reservations (see below).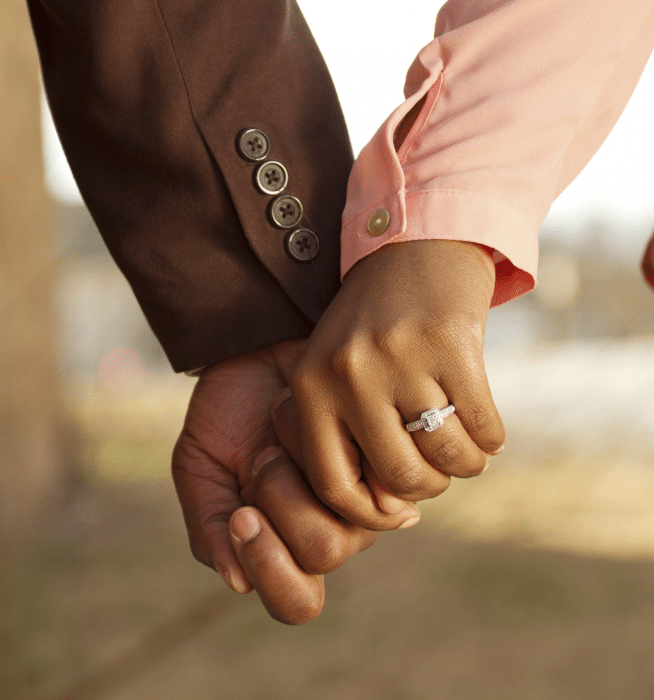 "The most helpful part of the intensive was the way Kim helped us learn to improve the communication in our relationship.  Kim helped us learn to identify the common traps we experience that lead to disconnection and discord.  She helped us learn how to understand what our spouse is really meaning when they say some of the things they say."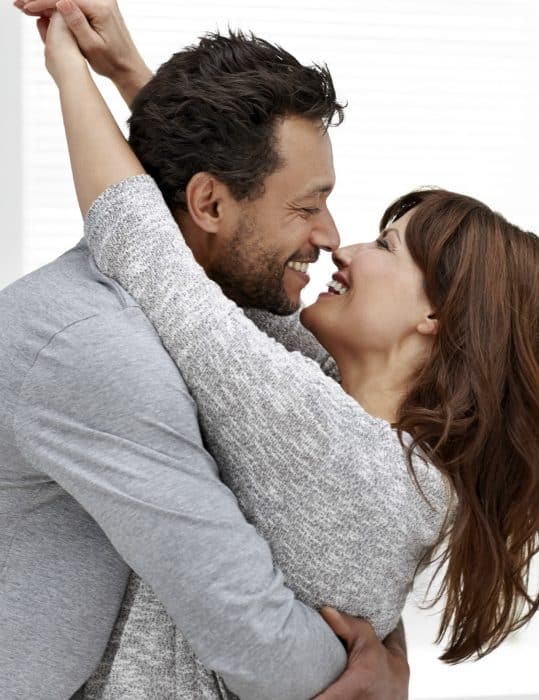 How is Intensive Marriage Therapy different from other marriage retreats?
This is a really good question.  Most marriage retreats are done in group settings and are offered by a wide variety of people--from trained therapists to lay church or community members.  I offer marriage enrichment retreats twice a year and think they have a lot of value under the right circumstances.  They are not a good option for couples experiencing serious distress.
Private intensive marriage therapy retreats are very different.
When you participate in intensive couples' counseling, you will work one-on-one with me the whole time.  You will have 12 hours of specific, focused therapy tailored to your individual relationship.

"The intensive provided a safe place to be vulnerable and hear my wife be vulnerable--REALLY HEAR HER PAIN. If your marriage is in crisis, try this before making any further decisions.  Kim can really help you!"
Why would we choose Intensive Marriage Therapy?
The intensive marriage counseling format has many advantages over traditional weekly therapy sessions:
Couples in crisis often need results quickly, and an intensive format helps you make progress faster.  In three days, you will spend the focused attention and receive the professional guidance that normally takes five to six months for couples in traditional weekly marriage therapy to achieve.
Many clients report that it is easier to take a few days completely off of work than to try to get away for a few hours each week for traditional weekly therapy sessions.
The retreat setting allows you to leave the everyday stresses behind and really focus on your relationship without other distractions such as work, kids, church responsibilities, or other family obligations.
Eastern Pennsylvania is a beautiful getaway! Not only will you have focused therapy sessions, but you will also enjoy strategically built-in breaks that allow you time together for rest and rejuvenation.
Traveling to a marriage therapist may allow for greater anonymity for couples who are prominent members of the community or who live in smaller towns.

"Our visit to Kim was a desperate attempt to save a marriage that had become so unhappy I was ready to leave my husband of 13 years. I really didn't think the therapy could help us. But, after several visits with Kim and using EFT therapy, we have gradually come to an unbelievably happier place in our relationship. My husband and I have connected in a way now that we never did been before. I have no intention of leaving now. My love for my husband has deepened and our respect and appreciation for each other has increased beyond our expectations. I'm so glad I didn't give up and that we were able to salvage a marriage and family that mean everything to me."
After the Intensive, Will We Need Additional Counseling?
I encourage you to schedule at least two follow-up sessions after the intensive. This way you can get back into your regular life and feel confident that you can maintain the progress we made during the intensive.  The first follow-up session is typically scheduled 3-4 weeks after you leave.  We will meet online via confidential video conferencing.
If you prefer, I can also help you find a local EFT therapist to work with after your intensive.  Don't worry, I'll collaborate with the other therapist and help make that transition as smooth as possible.

"It's the first time in years that I feel hopeful!"
Is Intensive Marriage Therapy Covered By Insurance?
If your mental health insurance benefits include couples counseling, they will most likely cover a portion of the intensive.  Intensive couples therapy is couples counseling. Please contact your insurance provider for information on marriage counseling coverage and out-of-network benefits.  While I do not bill the insurance company directly, I can provide you with the necessary paperwork to submit the claims for insurance or health savings account reimbursement.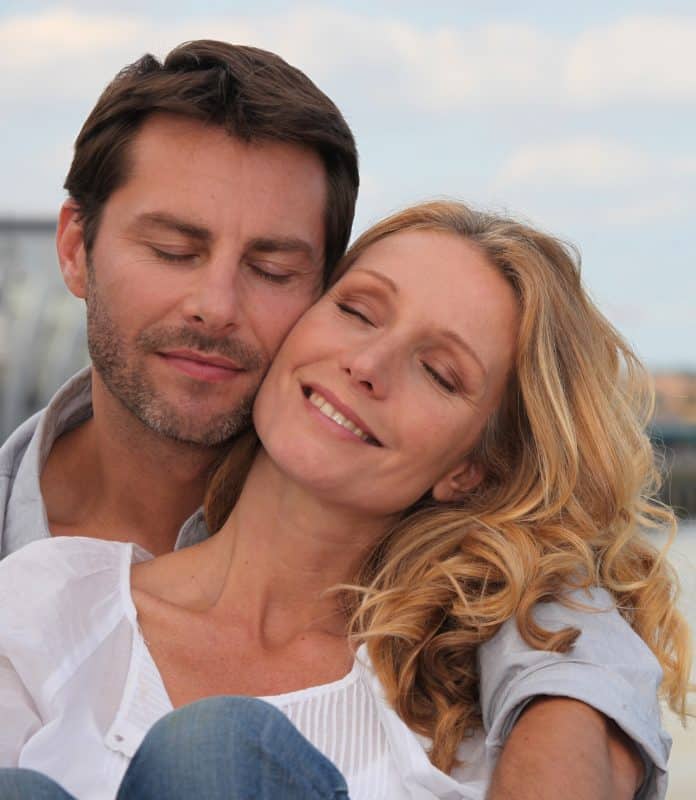 "Recognizing my own feelings and shortcomings in my approach to my wife was extremely helpful.  I would have never been able to fix my relationship without what I learned here with Kim.  This is awesome!"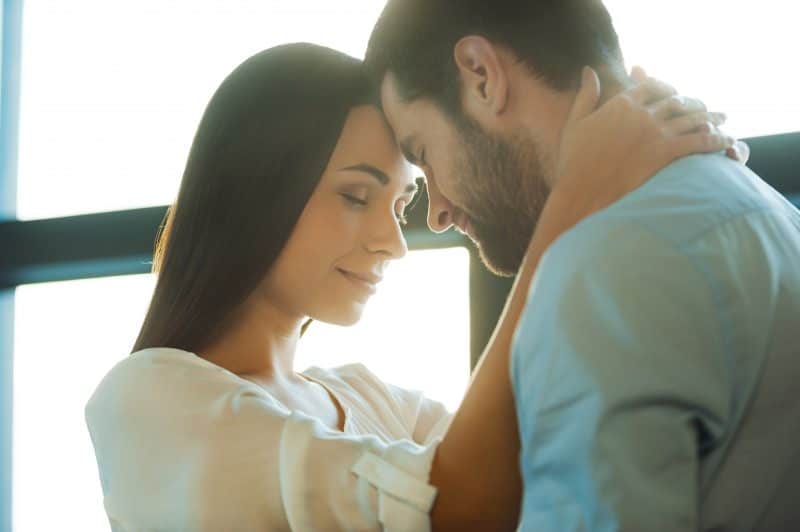 Is It Worth It?
In order to be fulfilled in our lives and relationships, we have to be willing to invest in those things that matter most to us.  Many people invest years of their lives in school and training in order to practice their chosen career, knowing that in the end, it will be worth it.  Your marriage is the most important asset you have.

"Kim helped me recognizing that despite everything, my wife really does want me, and it's okay to share what I'm feeling with her."
People who are securely connected to their partner:
Are healthier
Are happier
Have more frequent and satisfying sex
Are less "needy"
Find more satisfaction in being together
Rely on each other more
Parent more as a team
Find more fulfillment in life
Are more successful and happier at work
Are less likely to experience burnout
More likely to feel a sense of fulfillment in their chosen career.
Manage pain, disappointment, and fear better
The financial cost associated with divorce attorneys, moving, alimony and child support are only a small representation of the true cost of divorce.
The true cost of not seeking relationship help is the heartache, emotional exhaustion, loneliness, and despair that accompanies distress in a relationship.  
While it may sound a bit cliché, the real question is how could you afford not to invest in the one area of your life that research has proven over and over again is your greatest possible source for success and happiness? 
You spend so much time and energy taking care of people around you.  NOW is the time to take care of yourself and your most important relationship.

"We are doing GREAT!  We have a firm, solid relationship built on love and understanding.  We have the kind of partnership I have always longed for.  It has been a very long time since I have felt 'shut out' or he has felt 'attacked.'  And when we see ourselves going down that road, we have been able to quickly turn it around and have great conversations about how we are feeling and we both end up feeling closer than we did before the incident happened.  The skills and techniques you have taught us have been invaluable to us!  We owe our very happy marriage to you and your wisdom!"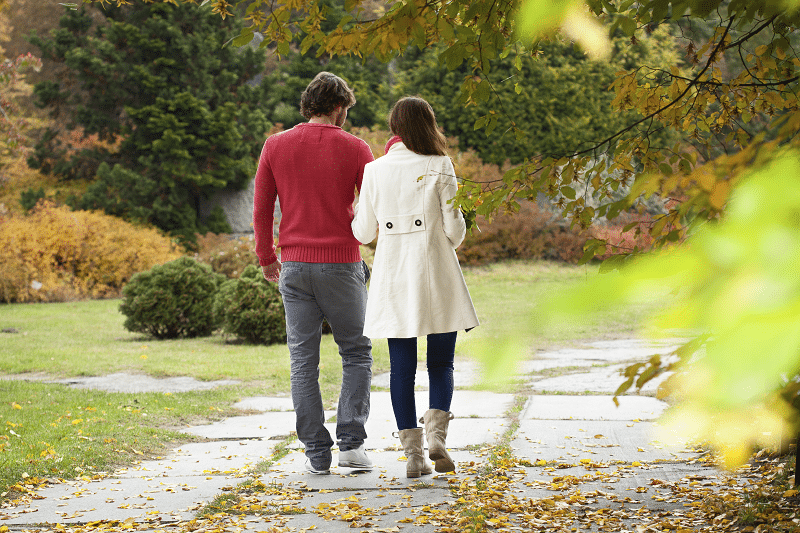 Lehigh Valley, PA
The Lehigh Valley is a beautiful area of Eastern Pennsylvania.  There are several main cities that make up the area including Allentown, Bethlehem, Easton, Nazareth, Northhampton, and Emmaus.
The good news is that it is easy to get here from almost anywhere.  It is a reasonable drive from many major east coast cities. You also have the flexibility of four major airports within an hour and a half.
Nearly 95% of my clients travel from out of state for the marriage retreat.

Driving Time to/from the Lehigh Valley:
New York City (NYC) - 1.5 hours
Philadelphia, PA - 1.5 hours
Wilmington, DE - 1.5 hours
Newark, NJ - 1.5 hours
Trenton, NJ - 1.5 hours
New Haven, CT - 1.5 hours
Hershey, PA - 1.5 hours
Baltimore, MD - 2.5 hours
Ithaca, NY - 3 hours
Washington D.C. - 3.5 hours
Albany, NY - 3.5 hours
Hartford, CT - 3.5 hours
Pittsburgh, PA - 4.5 hours

Airports
The closest airport is the Lehigh Valley International Airport (ABE).  It is a smaller airport which is wonderful to fly in and out of.  If you can find a reasonably priced flight, I would encourage you to use this airport.  It is only about 15 minutes from my office.
You can find non-stop flights into ABE from Detroit, Chicago, Charlotte, Atlanta, Myrtle Beach, Tampa, Orlando, and Fort Myers.  The Newark, New Jersey (EWR), Philadelphia, Pennsylvania (PHL), and Harrisburg, Pennsylvania (MDT) airports are also conveniently within an hour and a half of my office.

"It was easy to talk to Kim. She was very sincere and patient with all my questions and issues. My emotional connection with my husband had been gone for 20 years and now I feel more connected emotionally and sexually. We are now a team."
Hotels
My office is in the heart of Historic Downtown Bethlehem.  There are two hotel options within walking distance of my office.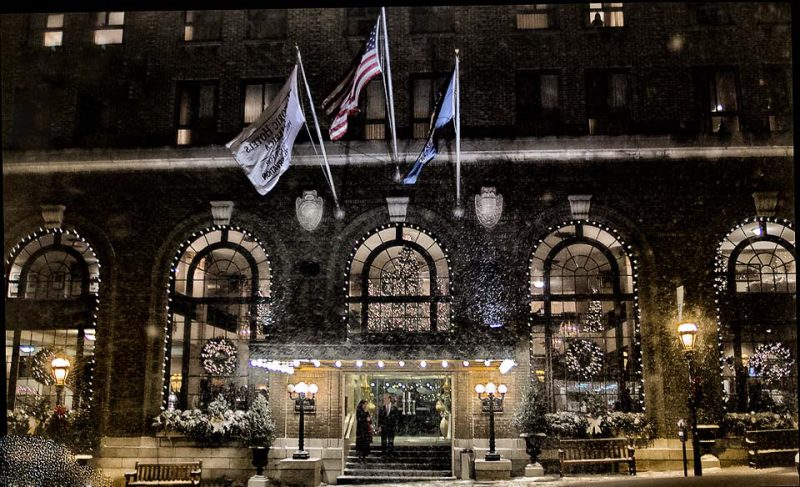 The Historic Hotel Bethlehem is a classy location right in the heart of "Christmas City."  It is a local favorite and a nice change of pace from the traditional chain hotel.  It really is quite charming.
The Hyatt Place Bethlehem is a good option if don't want to stay at Hotel Bethlehem, but still want to be close to the Historic Downtown.  I have stayed there several times and found it to be clean, comfortable, and reasonably priced.

"My wife and I had fought and been disconnected for SO long. Through the intensive, we were able to stop our pending divorce, reconnect, and are probably more truly connected than the day we married."
Dining
There are many wonderful restaurants within walking distance of my office and your hotel.  I will provide you with suggestions for nearby restaurants as well as local favorites.  If there is a specific cuisine you would like, let me know and I will make sure and include it in your packet.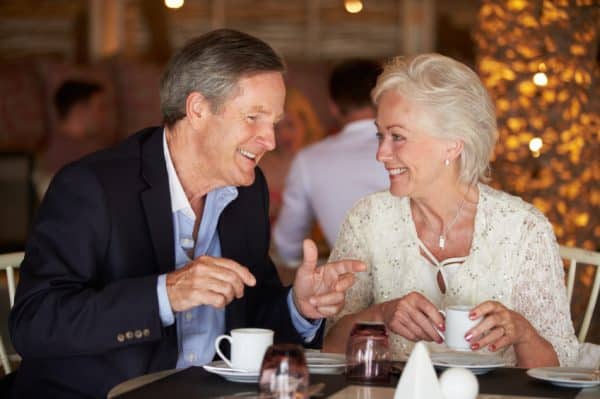 "From the first moment, it was obvious Kim was able to connect with who we are beyond all the masks and calluses we came with. Knowing and feeling her commitment to us on our journey was a huge part of my being able to open myself up to vulnerability in ways I feared I never would again in my marriage."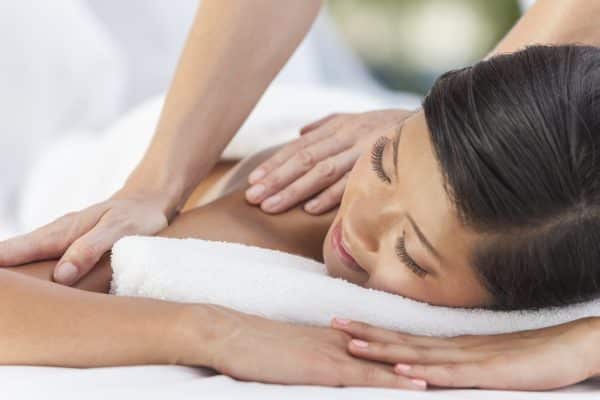 Massage
You will have two free afternoons in which I encourage you to relax, rest, and spend time together.  If you are interested in a massage, there is a local massage therapy practice on Main Street--within walking distance of both hotels and my office.  You can arrange for either individual or couples massage.  If you are interested, let me know and I can provide you with additional details and their contact information.